"Destroy'em All! Thrash the Zombies" x GRINDLODGE

KTC-T01 "NEVER TRUST THE LIVING DEAD" Big Size T-Shirt
Designed by KTCN
Color : WHITE / ACID BLUE
Size : M/L/XL
Price : 6,260yen

M Width 57cm / Length 72cm.
L Width 60cm / Length 76cm.
XL Width 63cm / Length 80cm.

Bigger and Thicker than our usual T-shirt.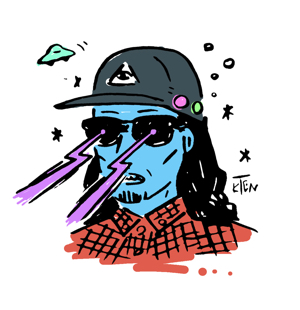 Designed by KTCN ex. Katoochin

---
Item Number:KTC-T01